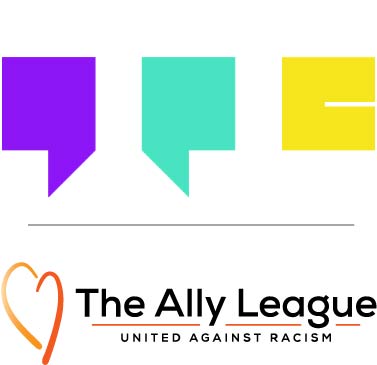 Our big announcement - YP Impact!
"Life's most persistent and urgent question is, 'What are you doing for others?'" – Martin Luther King Jr.
We are so excited to announce, on this Dr. Martin Luther King Jr. Day, that we have formed a partnership with the Black-founded, local non-profit YPCommunities, and their fundraising and nonprofit outreach arm YP Impact. YPCommunities was founded by Seattle native Ahmad Corner about 10 years ago. The YP Impact team wants to make an impact on the communities people live, work and play in and chooses a different focus area and nonprofit to feature every quarter. They have a growing interest in diversity efforts. The Ally League partnership and fund will be year round and will grow with our business.
As described in this Seattle Refined piece, Ahmad was inspired to do more to fight racism during the summer of 2020, much like we were. This is when he added the 1000 Cuts efforts to his already impressive portfolio. 1000 Cuts shares untold stories of casual racism and microaggressions to help bring an end to racism. When we met we knew our visions were shared.
Not only does Ahmad have the networking experience, his professional expertise is in web design, digital marketing and go to market and growth strategy. Together, we imagined The Ally League Fund, which is now a YP Impact fund dedicated to supporting Black-owned businesses in a new way and extends our reach beyond product-based businesses. We will also be able to hire Black professionals to offer the website development, marketing and social media support funded by The Ally League Fund.
As we have learned first hand at The Ally League, setting up and learning how to use websites and social media accounts is a significant task that is increasingly important in modern times and during this pandemic.
Having the opportunity to partner with YP Impact in supporting Black-owned businesses feels like magic and we can't wait to share all of our accomplishments and future plans with you. Our work has only just begun, but with every step we take we hope to honor Dr. King's legacy in coming together to manifest his vision.